Easy HTML5 Responsive Dashboards in PHP
Now create responsive dashboards in PHP within minutes! With Charts 4 PHP Framework, you can create interactive database driven HTML5 dashboard using mySQL or any other PDO supported database in PHP.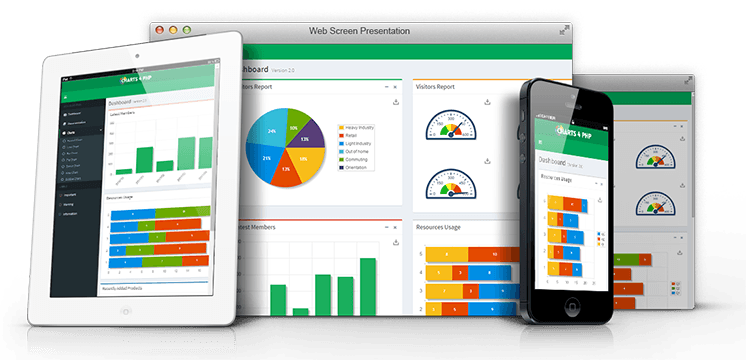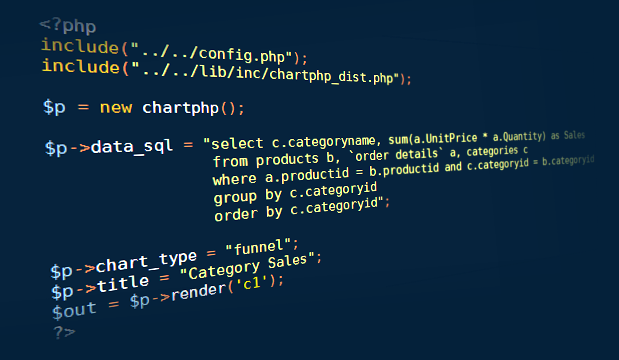 Reduce Development time from days to minutes
With Charts 4 PHP API, you can now deliver interactive charts that work across platforms and devices in minutes. Plus, you never have to worry about cross-browser or cross-device issues, thereby always focusing on what matters.
Variety of Chart types
Our PHP Charts allows you to choose a multitude of chart types allowing you to present a right face for your data. All the charts are rendered in HTML5 and have interactive options like animations, tool-tips, clickable legends etc.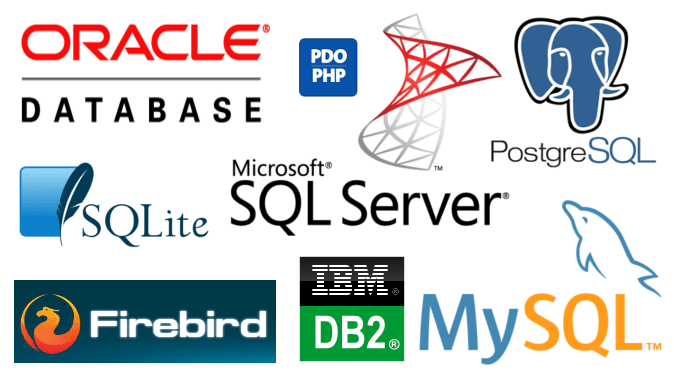 Database driven charts & Real-time dashboards
Charts 4 PHP connects to PDO supported databases including MySQL, MS SQL Server, Oracle, PostgreSQL or DB2 and renders the charts in real-time. Charts 4 PHP API allows you to quickly retrieve data from your databases, and visualize your data through variety of Charts types.
Easy to get started
You can create a simple charts with just a single PHP File using Charts 4 PHP Framework. Getting started is easy.
Include Charts 4 PHP Framework file & Initialize Object.

Set the chart type and other options.

Rendering the chart.

Display at desired place in HTML code.
Excited? Get inspired by our demos and read the comprehensive, in-depth documentation with several ready-to-use examples. Any questions? Get in touch with our Support. We'll be happy to help!