We recently added Chats4PHP pre-integrated Dashboard Templates to quick-start building your corporate business dashboard in no time. It contains usage demos of how to use static & database driven charts in dashboard templates. These Bootstrap templates support variety of features like theme customization, colors and graphical elements.
ADMIN-LTE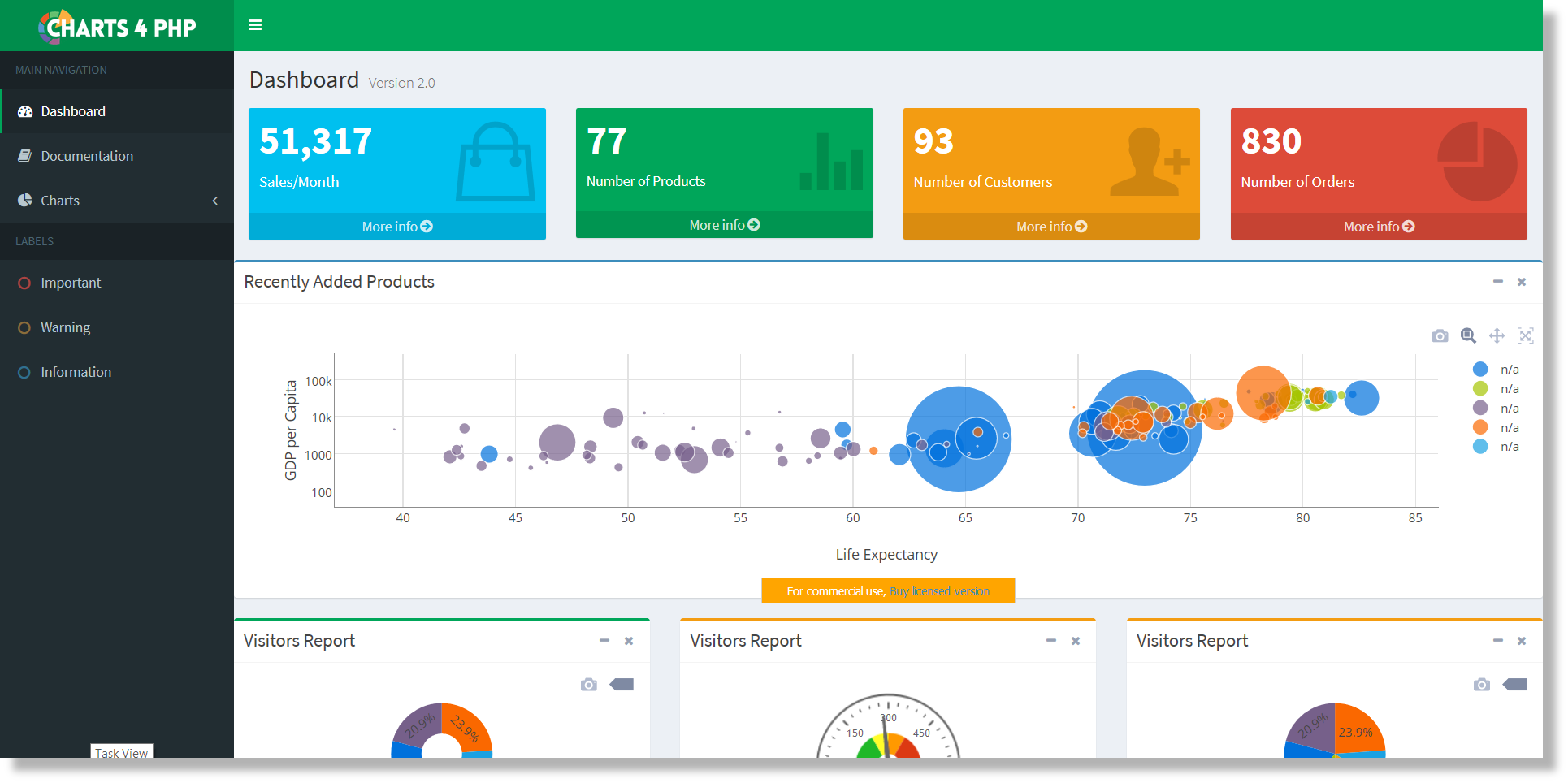 ELA-ADMIN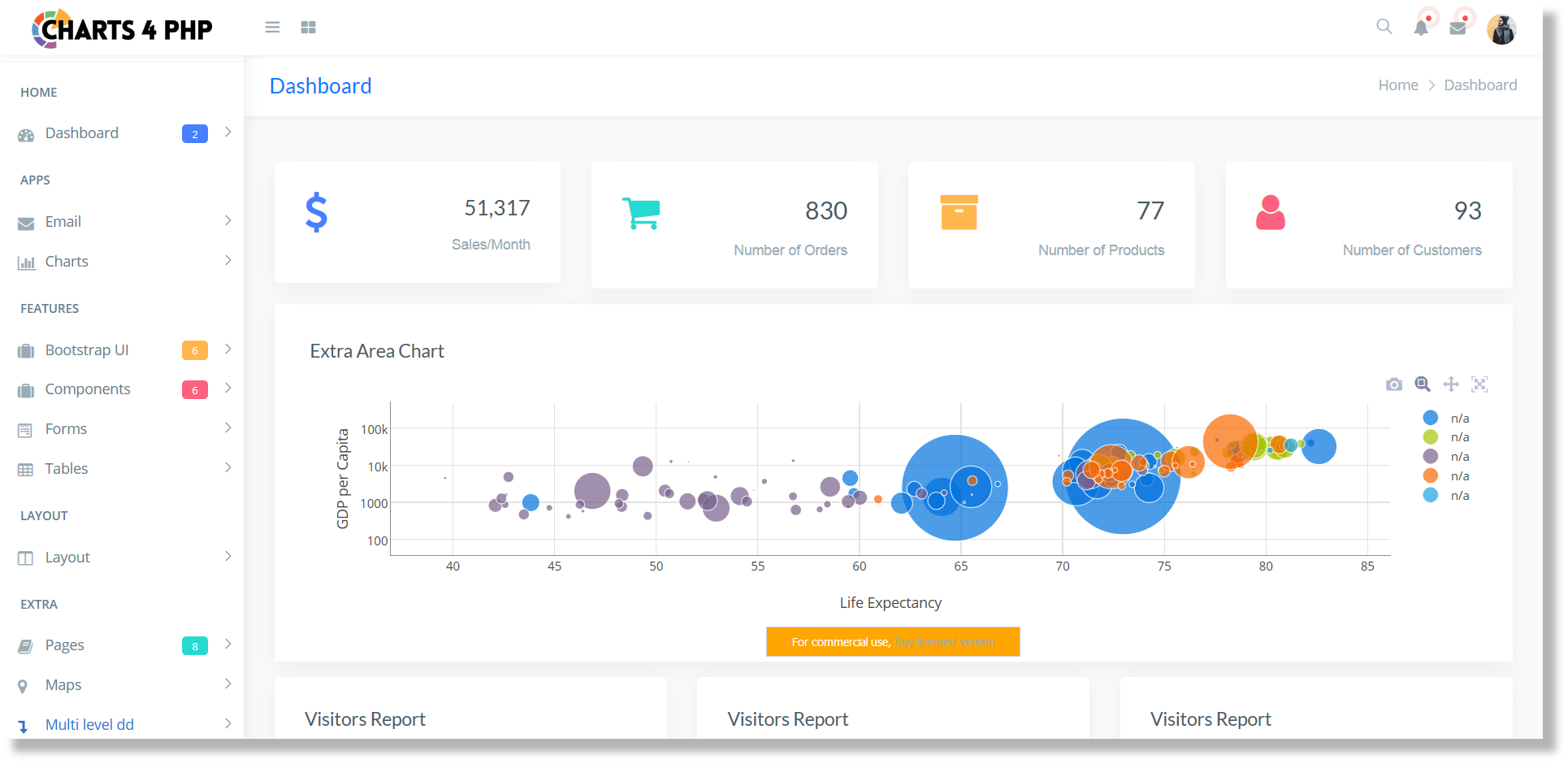 ADMIN-BSB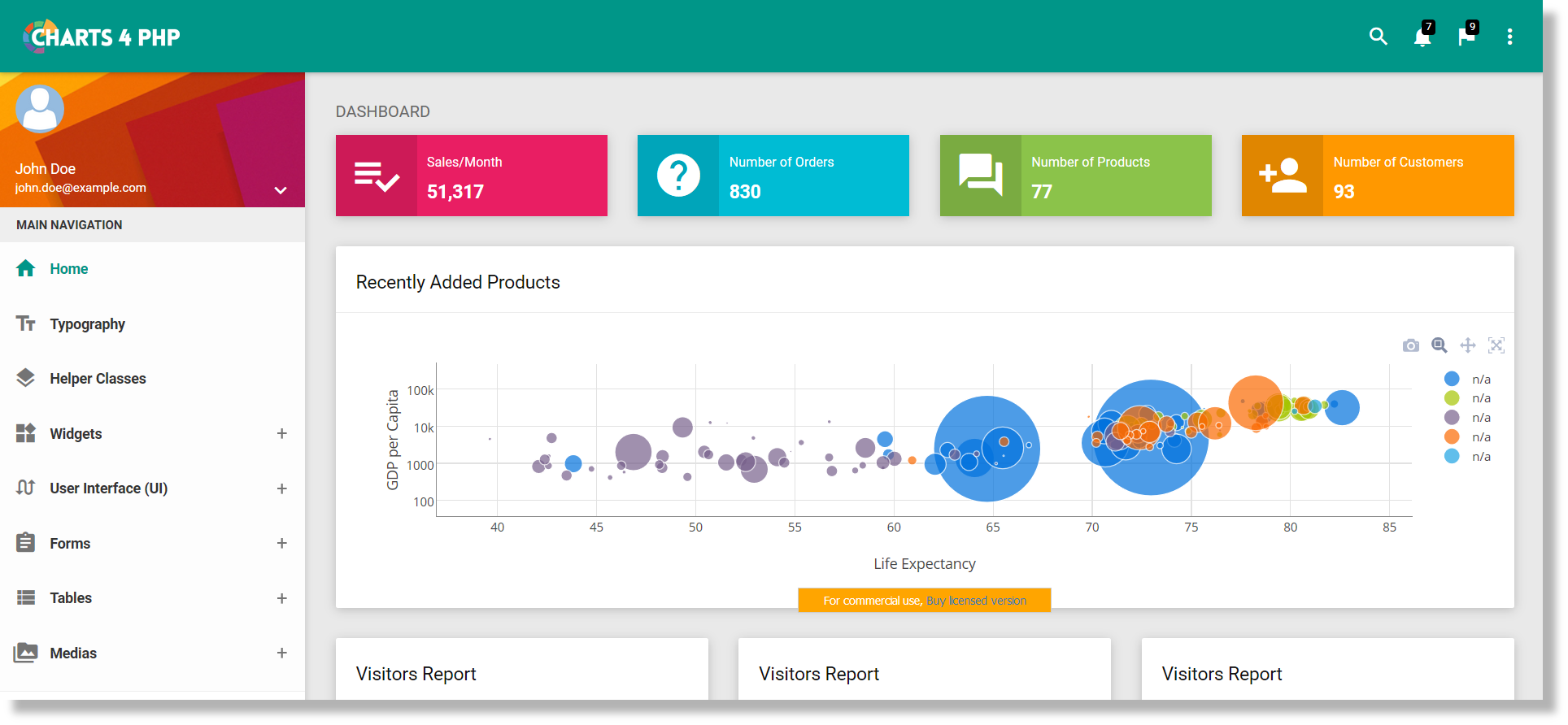 NOTE: Dashboard Themes are currently packaged with paid version only.
Whats Next:
To download latest free version (with limited features), please visit our Download page.
For existing paid customers who want to renew/upgrade, please visit Upgrade page.
We are sorry that this post was not useful for you!
Let us improve this post!
Tell us how we can improve this post?